Machine Tool / Metalworking Equipment Leasing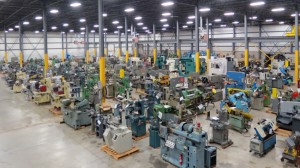 Machine and metalworking tools such as presses, fabricating machinery, punches, lathes, milling machines, dies and die handlers, and various other machinery needed to run a successful metalworking company can be expensive. This is where leasing instead of buying can make a big impact on your business—lower monthly payments, tax benefits, and end-of-lease options are just some of the many advantages companies discover through leasing.
Leasing metalworking equipment is an affordable way to meet your business needs. Our simplified leasing philosophy means you can define the terms of your lease to suit your needs, and the simple Application Only process and speedy approval make securing financing a breeze. United States Equity Funding will help you acquire the machine tool and metalworking equipment you need, and we'll work with you to find the best lease for your company.