Construction and Heavy Equipment Leasing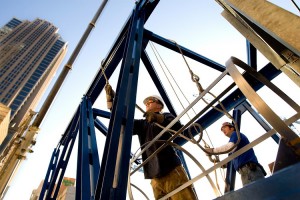 If you're looking for construction or other heavy machinery to help build your business, United States Equity Funding can help with financing. We have years of experience in funding "Yellow Iron", including road construction and heavy equipment leasing, and can offer creative options to get you the lease that best suits your needs, and your budget.
Leasing construction and heavy equipment rather than purchasing it, is an intelligent alternative for a variety of reasons, not the least of which is your decision about what to do with the equipment at the end of the lease term. Flexible lease options allow you to return the equipment when your lease is up, purchase the equipment, and/or extend the lease.